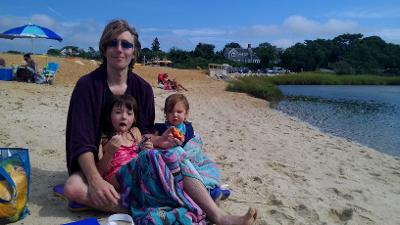 Seemore Bones(TM) and seemorebones.com are the creation of Stephen C. Alicandro-Mace, LMT.
Stephen is a bodyworker and instructor in the Pioneer Valley, MA. Stephen teaches advanced classes in energetics, bodywork, and anatomy.
Looking for a talented and knowledgeable instructor for your event?
Topics include:
Pediatric Bodywork
Treating Autism Spectrum Differences (ASD) with Bodywork & Energywork
Myofascial Pain Patterns & How to read them
Fascia Fascia Fascia
Using Herbal Liniments to treat myofascial pain
We have also had a tun of interest in our site from homeschooling! Would you like to have an in person or correspondence course in anatomy & physiology for your home-school group? Contact me! We can design something age appropriate and super duper fun!
Stephen practices bodywork in Greenfield at Blue Dragon Apothecary. House calls are also available.
Stephen can be contacted through telepathy or a quick googling. But if you haven't been practicing your clairvoyance or search engine skills, this email address should do: email
To schedule an appointment with Stephen please visit www.bluedragonapothecary.com
To read Stephen's blog, please visit www.anatomyforthehealer.com
Can I use these handouts in class???
Yes!
Fair Use and Copyright Info:
We WANT you to use our materials in class! Please do so! We also want acknowledgement of the source of materials. So, if you download or print directly from this site, then please don't delete the bit where it says you got it from us. If that bit isn't there, or it isn't clear, just say, "hey, I got this from seemorebones.com / I love this site!"
We derive our links from various locations. Sometimes we find it on the web. Sometimes the site owners contact us. Sometimes students, teachers, etc. tell us about it. Our original intention was to be a "links" page only. That has evolved over time.
Occasionally, there is content on our site that we don't exactly own… we assume that anything directly posted to our site is in the creative commons, if not, let us know!
However, we link to awesome stuff on the web, without any qualms of the legality of the posting by the original poster. So, if someone posted copyrighted material and we think it would be cool for a massage therapy student to see that material, we will link to it (assuming we know of its existence).
Original site content:
Many of the images on this site are taken directly from student projects. These images are copyright Stephen C. Alicandro-Mace, LMT. You have our permission to use anything from this website for educational or practitioner / client related purposes.
Other content:
Attempts have been made to credit the author, artist, etc. by linking directly from the image or document to its source. If you feel there is an error in citation or a missing citation please contact site admin and we will be glad to fix the issue. Use the submit button on the left.
Using our material::-_..
Copying materials into books, compilation handouts, etc.
Yo! If you are profiting directly from information gathered from this site, you should hook us up! Contact us, and let's work together. We are, super open!
Indirectly? You should be citing your sources at the very least! Always cite seemorebones.com when copying, paraphrasing, etc. from our site. Please! it is the decent and respectful thing to do. We aren't just house elves here! We are real humans, helping humans across the globe. Don't be an ass!
We have assisted hundreds in curriculum development, thousands in projects, and millions in supplementing their education with fresh, direct, and easily digestible material. Any help, we can offer you, would be an honor. Contact us, here!
Submitting materials:
Many massage therapists, instructors and students submit material to our site. You can too! Click the submit button on the left, it is that easy. We don't use everything submitted to us. Usually content involving MLMs or other tricky profit schemes will be denied. Otherwise, when we get a chance, and if we think it pertains to what we do… we'll add your content.
We are super busy! Material submissions can take months to respond to. Totes sorry about that! You try working 4 jobs and running a free website... just try it before you get frustrated with a lienghty reply! Try it I say! lols